iForex India - Review
Does iForex accept Indian traders? Can I trade Forex with iForex from India?
iForex is a global Forex broker with clients from several countries including India.
It has exclusive website for Indian traders iForex.in 
iForex India complies with BVI FSC for its global operation
Web-based, Android and iOS trading platform
Free demo account for practice – no obligation to deposit
Support in Indian languages and Free educational material to enhance your trading skills
Start trading with iForex
iForex Free Forex Guide
iForex India – Forex trading in India with iForex
iForex India – iForex is one of the most trusted names for online trading since 2004. It has a dedicated Indian website to serve Indian Forex traders. iForex started its online trading service in 2004, and it is serving the Forex traders all over the world since then. One of the important aspects of a Forex broker is compliance with regulators, iForex complies with BVI Financial Services Commission for its global clients. iForex complies with European and UK regulators for its operation in European countries.
iForex complies with the British Virgin Islands' Financial Services Commission for its international services. It also complies with Hungarian National Bank for its operations in the Czech Republic, in Slovakia and Hungary.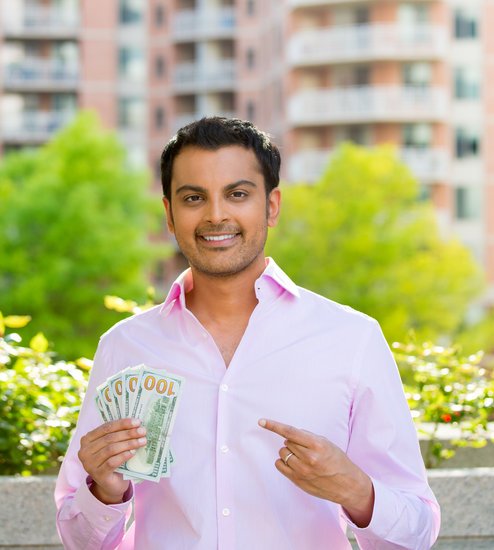 Why should you choose iForex for Forex trading?
iForex India has bagged several awards for its outstanding services in the Forex market. The unique features of iForex are Negative balance protection, real-time price quotes, high level of customer support, low spread on all trades, account management, deal execution, and margin analysis. The negative balance protection is a critical feature most brokers don't offer. The negative balance protection protects you from losing more money than your capital. Occasionally, there are cases of some adverse and severe price fluctuation in the market, which brings considerable losses in the trading account and causes a negative balance in the account.
Although it happens rarely, it is good to have negative balance protection for your trading account. Check out the other online Forex brokers accepting Indian clients.
Is iForex regulated in India?
iForex has no mention of complying with any Indian regulators on its website. However, iForex is one of the trusted brokers with clients from all over the world. It has a dedicated telephone number and website for its Indian clients. It is one of the trusted Forex brokerage company with thousands of satisfied traders using its Forex and CFD trading services.
If you are looking for an Indian regulated Forex broker, then iForex doesn't meet your expectations. If you are looking for a trustworthy international online Forex broker with decades of excellent track record, then iForex is one of the best.
Can I trust iForex for Forex trading?
The answer is yes; you can undoubtedly trust iForex for Forex and CFD trading. iForex India is one of the oldest Forex brokers in service with more than a decade of trust and reliability. It has thousands of clients all over the world, including India. Hence, it won't do any untrustworthy activity to spoil the name earned over decades.
Is Forex trading with iForex profitable?
Well, Forex trading is not profitable for most of the traders. Only a few traders make money while trading Forex.
It depends upon your trading skills to make a profit. iForex India provides you the trading platform and facility for trading in a safe and secure environment. You will lose money if your market analysis is wrong. You make a profit if your market analysis is correct, and the trade is in your favor. iForex earns a commission or fees in terms of spread, which is typically 0.5 pips to 3 pips on the majority of the currency pairs. Losing money in a trade is normal. The successful traders make a loss in a few trades but recover it with proper money management and risk management.
Greed and improper money management are the two biggest enemies of the Forex trader. Hence, you must learn to manage risk and trade responsibly to earn profit in Forex trading. iForex free educational materials can help you gain the required knowledge to trade Forex responsibly.
iForex Review – India, the final words
While trading with iForex online trading platform, you get
Free 1 to 1 coaching about Forex trading
Excellent trading conditions, Bonus, Tight spreads, and free trading tools and charts
Customer support in Indian language
Fast deposit and withdrawal processing
Opportunity to trade over 600 assets CFD, including Gold, Silver, Indices, and Stock CFDs.
A personal account manager to help you with any trading related issues
iForex is one of our preferred Forex brokers; we recommend iForex while keeping in mind the reputation, customer service, and trading features of iForex. They provide Forex CFD, Commodity CFD, and Cryptocurrency CFD trading in one single account. You can also avail Bonus deposit while depositing into your account. iForex has got one of the best in the industry customer service. All the financial transactions with iForex carried out through encryption services such as firewalls and Secure Socket Layering (SSL). 
iForex accepts Indian traders for Forex and CFD trading. Their fund deposit methods include Credit or Debit card, Skrill, Neteller, and WebMoney. You can always contact the support team if you face any problem.