FBS India – Forex broker Review
FBS Broker India – One of the Best Forex Brokers in India
Among the leading Forex Brokers in India, FBS stands apart because of its outstanding services and trading account features. FBS India accepts Indian Forex traders on its trading platform. It offers a generous Bonus deposit of 100%. Apart from the Bonus, FBS India is popular in India because of its $1 Micro Accounts. It gives the new traders to have the experience and feel of the real world trading with just a $1 deposit.
The tight spread ECN Account starts with a deposit of $1000 and the ZERO Spread Account strats with a $500 deposit.
FBS India Account Features – FBS Review India
Serving Forex traders since 2009
A Safe and transparent trading environment
Complies with IFSC (International Financial Services Commission)
Free Demo Account and Bonus deposit
Different trading accounts to fit small or big traders
Micro Account starts with a $1 deposit
Offers limited time up to 100% deposit Bonus 

Min $200
Free Demo
MT4, MT5, Web

Min $10
Free Demo
MT4, MT5, ECN

Min $250
Free Demo
Social trading, MT4
AVA Trade Review

Min $200
Free Demo
ECN, MT4, MT5

Min $100
Free Demo
Web Platform
FBS Forex India is one of the leading Forex brokers accepting traders from India and has gained the trust of Indian Forex traders since 2009. It started its operation in Russia, and later, it opened its offices in most Asian countries like China, Malaysia, the Philippines, Indonesia, Jordan, and Vietnam. FBS claims that it has more than 700,000 clients from 120 different countries around the world.
FBS India Forex broker complies with the International Financial Services Commission IFSC in Belize, a tax haven primary regulatory organization that regulates all the financial components of the company.  It is still under debate whether it can be compared to the highly reputed and more established international regulatory organizations such as the CFTC, NFA, FCA, ASIC, and CySEC. However, FBS is still considered a trustworthy broker and was able to receive numerous awards and recognitions due to its positive review from existing customers. However, it is not free from criticism either.
One of the many reasons why Indian Forex traders open an account with FBS  is because of its low minimum deposit of $1, which is for an FBS Cent Account.

Is FBS Forex broker legal in India?
Yes, FBS Forex broker is legal in India as per the FBS Broker website. It does not list India under the list of restricted countries, which means Indian traders can carry out the trading activities with FBS Broker.
The legal status of the FBS Broker is one of the most important questions that Indian traders always ask. Even though Forex trading is very popular around the world, there are some countries like India that it has some restrictions. Although it is not illegal to trade Forex in India, Indian traders have to follow RBI's guidelines while trading Forex. RBI guidelines allow Forex traders in India to trade currency pairs having INR as a base currency, like USD/INR, GBP/INR or EUR/INR to name a few. As per RBI regulations, Forex trading is allowed in India with India based regulated brokers and only with permitted currency pairs.
However, FBS Forex brokers accept Indian traders like several other overseas brokers as their country of business allows them to do business globally. So FBS has thousands of Indian Forex traders registered with them and trading in a demo or a live account. You must, however, consult a legal advisor seeking clarification before doing business with FBS Forex in India.
However, the Forex traders trust and rely upon FBS Forex as a global Forex broker because of its high standard services.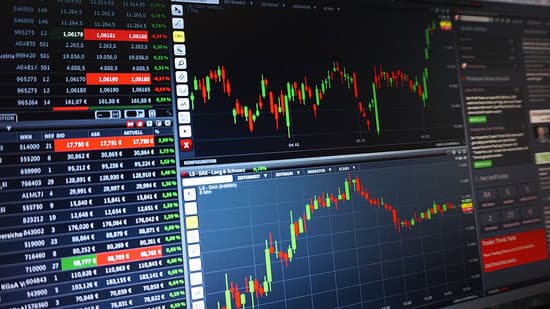 FBS Forex Broker India – Platform Types
In accessing the Forex markets, FBS provides MT4 and MT5 platforms. It works on both mobile devices and desktop. For the best trading results, the company has tweaked the platform slightly and it is connected to high-speed servers. The FBS mobile platforms can be downloaded on the iTunes and Google Play Stores as MT4 apps. FBS traders are happy with the High-speed connectivity, real-time price quotes, and robust trading platform of FBS India.
FBS Forex Broker Account Types
FBS Forex offers five different account types with an initial deposit starting from just $1 Dollar. Any trader can start their real trading experience in FOREX Market with either a $1 Dollar cent account or $5 Dollar Micro Account. However, the spreads in the Micro and Cent account are comparatively higher than other types of accounts. The newbies in the Forex market go for the Cent or Micro Account. The professional traders and the serious traders go for a Standard Account, Zero Spread Account or an ECN Account.
Standard Account
Initial deposit $100
Spread from 0.5 pip
Leverage upto 1:3000
Zero Spread Account
Initial deposit $500
Spread from 0 pips
Leverage upto 1:3000
ECN Account
Initial deposit $1000
Spread from 1 pip
Leverage upto 1:500
Micro Account
Initial deposit $5
Spread from 3pips
Leverage upto 1:3000
Cent Account
Initial deposit $1
Spread from 1 pip
Leverage upto 1:1000
FBS 100% Bonus and up to 1:3000 leverage
One of the major benefits of FBS is the 100% deposit bonus availability. It is offered to all traders who will open a new account making their first deposit and select to avail the bonus. The bonus deposit comes with certain terms and conditions, which includes a certain amount of trading volume before you can make a fund withdrawal. Thus, availing a bonus deposit imposes additional restrictions on your account.
Hence, before availing the bonus deposit make sure that you have read and understood all the terms and conditions pertaining to the bonus deposit. Most of the time conflicts arise between FBS and traders over withdrawal issues, where Bonus deposit is involved. Hence, the Forex traders from India trading with FBS must consider carefully about availing Bonus deposit.
1:3000 Leverage while trading with FBS
FBS Offers the traders leverage of up to 1:3000, it decreases your margin requirements while trading and increases your market exposure. This means higher profits or losses depending on whether your trades are successful or not. So it's important that you should use high leverage after carefully considering the higher risks involved while using high leverage.
Hence, the maximum leverage is a disadvantage for the traders. The highest leverage offered by any broker in the industry is the 1:3000 leverage. Both new and experienced traders are susceptible to the risks of higher leverage, as a large margin of 1:3000 can wipe out the investment with just a 3 pip move.
Let's say the starting spread for the Micro account is 3 pips, it is simple to understand how a trader can face a margin call for opening deposits of as low as $5.
FBS Forex Broker Review India 2022
FBS India is one of the most popular Forex brokers in Asia, with thousands of clients from India. It has earned numerous awards in the past years from Global Forex events; the latest awards are " Most Progressive Forex Broker Europe 2019 and Best Forex Broker Vietnam 2019".
As per our analysis, FBS, as a Forex trading provider, its features and facilities along with its regulatory compliance, is a reliable and trusted Forex Broker.